ABOUT ME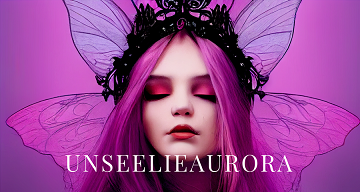 I'm UnseelieAurora. I'm just a nerd writing super nerdy stuff and wearing odd outfits!
I work on both original ttrpgs and projects related to the World of Darkness and other ttrpgs that I love.
Actual play streamings is another thing I'm incredibly passionate about!
I played the Nosferatu Mara in The Ruins of Warsaw, a VtM 20th Edition game set in 1947 Warsaw.
I run the V5 game Rosso Carnevale with the marvelous friends of Weave the Tale.
Another one of my favorite things is creating strange outfits, and I'm trying to to make my alternative fashion and storytelling passions converge in my work and my projects.
You know what else I love?

VIDEOGAMES!!
So from my love of both ttrpgs and videogames came this idea of starting work on my own Visual Novels - set in the World of Darkness, one of my favorite setting!
I'm currently working on my very first long Visual Novel.
Temporary title: Venice by Night