Grim Harvest
The world is a prosperous fruit on the verge of rotting.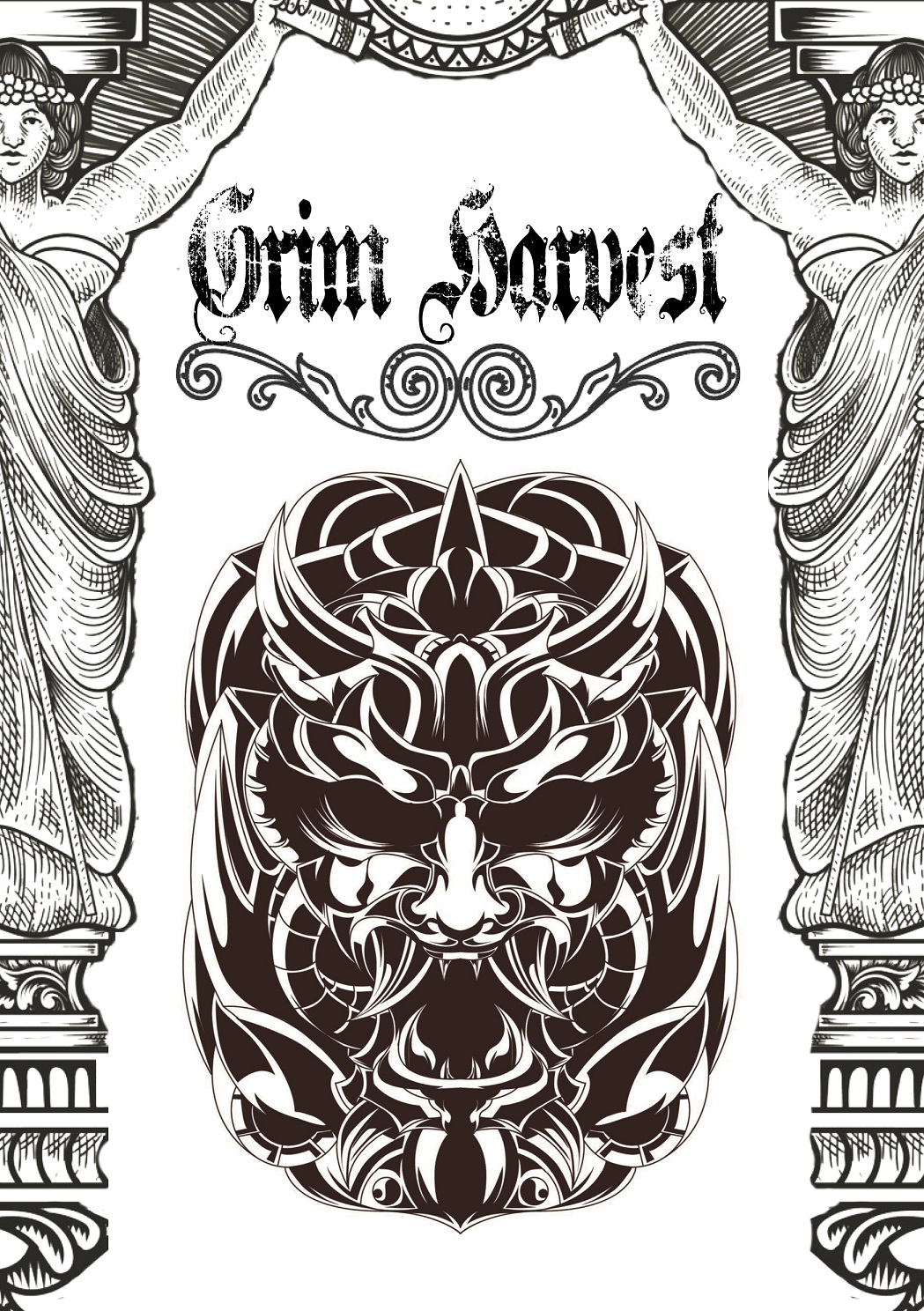 Humankind, through its tools and its curiosity, has wrested control over its existence from nature, reshaping it according to its needs and its will, under the aegis of the Empire. This prosperity, however, brought with it an excess of security and indulgence, and that in turn devolved into selfishness and ethical, moral and social degeneration on every level of society - from the opulent castles of the aristocrats to the smelly taverns of the peasants and commoners. However, the dangers to the world don't come only from within; attracted by the light of humankind, entities from other realities approach it, pushing against the barriers separating the different dimensions in search of a breach.
Various organizations, governmental or otherwise, have glimpsed a modicum of understanding of the danger the world is facing. They try where possible, each with different interests, to delay the end as much as possible, and gather knowledge, armaments and resources to resist in the face of horror and the occult. On the very words of these Patrons the beginning of disaster or the certain death of men and women depends. Will they be able to bear the weight of their sins and not succumb to madness as blood and screams fill the air they breathe?
Grim Harvest is a hybrid dungeon crawler boardgame/ttrpg for 1-5 players (it can also be played solo), set in a gloomy world on the brink of disaster.
It has simple and agile rules; no calculations needed - it's based on rock- paper-scissors.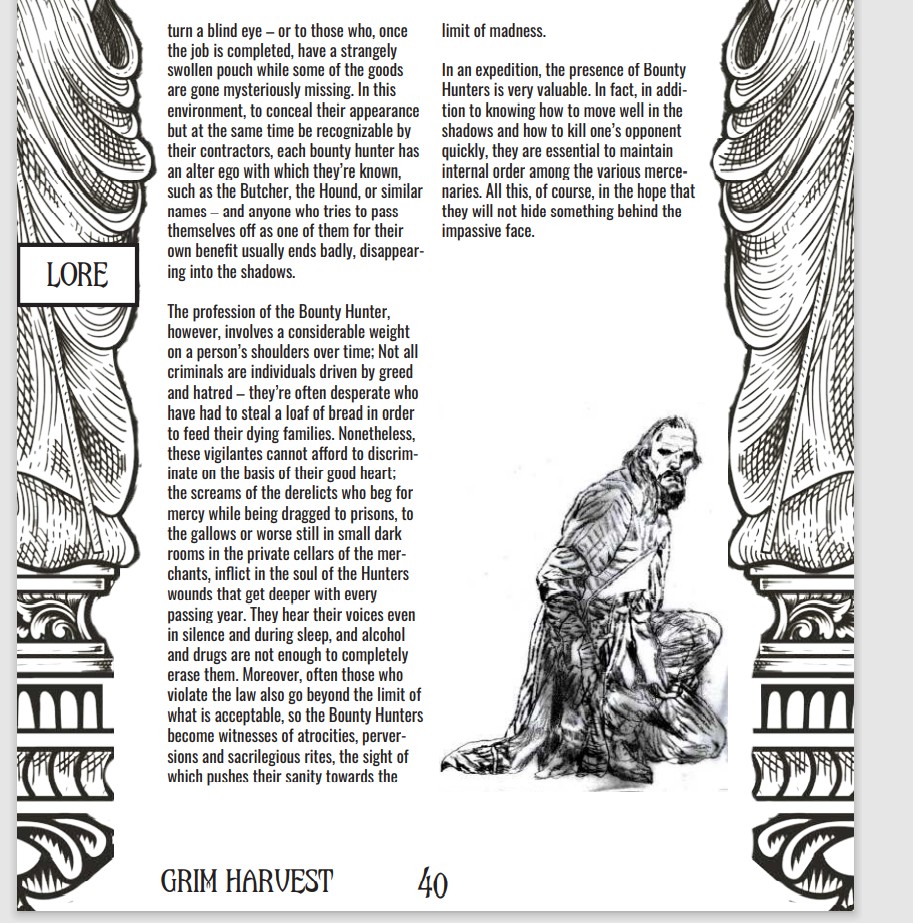 Grim Harvest includes:
-77 pages core book including the rules, the setting and 2 adventure modules
-printable templates for the cards used in the game
-the printable combat board
-printable tokens
-printable characters tokens
Purchase
In order to download this project you must purchase it at or above the minimum price of $8 USD. You will get access to the following files:
Back of the Cards.pdf
1 MB
Boss Monster Cards.pdf
1 MB
Challenge Cards.pdf
645 kB
Character Tokens.pdf
903 kB
Corruption Cards.pdf
2 MB
Equipment Cards.pdf
236 kB
Monster Skill Cards.pdf
250 kB
Opportunity Cards.pdf
238 kB
Structure Cards.pdf
900 kB